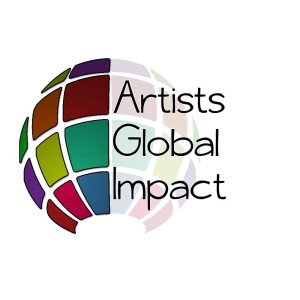 It's all about connection….
What's Out There to Connect With?
1. You are!
Know, and be known.
This is a great, free way to grow your platform as a Christian artist. Maybe you teach a class, or hold some sort of group. Or, you just like to create, and are looking for like-minded people. Connect with those looking for what you offer.
2. Art Groups!
Know, and be known.
Whether it's a few friends that gather at your home, or a more "organized" initiative by a church or organization, there's no need to be alone on the journey. We are stronger together! (And let's face it, it's more fun!)
3. Online Groups!
Know, and be known.
Its great to see online Christian art communities joining the party! Projects, tutorials, and connections are happening across continents… WOW! The sky is the limit!
If you are an administrator of an online Christian community or artists group, Welcome! We invite you to utilize AGI as a resource for your members (and their small groups), promoting "connectivity within proximity"! Our commitment to connecting artists will also help grow your platform in the Christian artist community.
4. Community Projects!
Know, and be known.
Making world impact starts right in our own backyards. There are so many wonderful ways to share love and beauty as an artist. We invite you to be creative in your approach, and to seek out opportunities to bless the world around you.
Invite organizations, churches and even individuals to connect and share their needs and outreach efforts. Connecting as artists to one another is important, but to create world impact, we must connect to community opportunities as well. And it's invigorating to be a part of the bigger picture! If you've never done it before, jump on in.
5. Conferences and Retreats!
Know, and be known.
Who doesn't need the refreshment and invigoration of a conference and retreat? If you're an artist initiating or performing in a Christian conference or retreat, please let us know so we can share about it! This is another way which artists are making a global impact for Christ!
We are stronger together!
"So we, being many, are one body in Christ, and every one members one of another." ~ Romans 12:5
Connecting.
That's our mission at AGI. Connecting artists to one another, to opportunities and communities, for global impact.  BUT, we can not do it without you! Someone once said, "If we do what we can, then God will do what we can't."
Will you do what you can?
Will you put your stake in? If we each map who we are and what we're doing, the possibilities for what God can do in and through us, are ENDLESS! We are stronger together! For Ideas. Inspiration. Support. Growth. IMPACT!
Will you allow freedom?
Will you be "authentically you", and let others be authentic with who they are?  Sometimes, "connection" can be a scary place of judgement, comparisons and criticisms. God has called each one of us to be unique, and if we embrace this concept intentionally, then freedom, flow, and favor is ours to enjoy.
We each have our own God-given, dynamic personalities, behaviors, and artistic styles. And so, we each have a unique sphere of influence and connectivity with the world. God shows us how to communicate in very individual ways. THAT is why we celebrate our differences, understanding that there's "room" for all of us and there is NO competition!  Yay for freedom!
Let's allow unlimited access to AWESOME creativity and divine God-infused freedom and joy that's ours to have!
Will you take action right now? Contact Us.