Professional Bio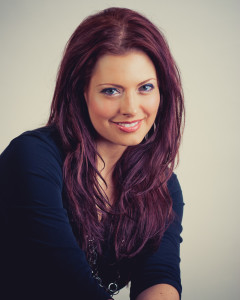 Noelle Okolowicz is a speaker, writer and artist who is passionate about equipping Christians on purpose, for purpose. As a strategic ministry coach, certified behavior consultant and experienced communicator, she engages her audiences in creative ways to identify and overcome struggles, both personal and professional. She uses timeless biblical principles, coupled with her unique approach entitled, The Art of Breakthrough. In addition, she trains Christian entrepreneurs and ministry leaders in fundraising, connectivity, vision casting, effective team building, and volunteer development. Noelle has raised over a million dollars and led hundreds of teams in both the corporate and ministry realms. As the founder of a successful non-profit organization, Noelle was recognized by the New York State senate for her philanthropic pursuits. She is an internationally published author, the recipient of numerous awards and is on the writing team for Encouragement Cafe. Her most important goal is to "bring the love of Jesus to a hurting world". Noelle lives in Webster, New York with her husband, three children and a very naughty doggy.
 For over 20 years, Noelle's messages have helped people:
Identify their strengths and use them to their fullest potential, both personally and professionally
Recognize a biblical solution to the problems and struggles they face
Pursue breakthroughs in "stuck" areas, turning the "mess into the message"
In business and ministry, she's helped leadership teams:
Cast their vision in compelling, creative ways
Build new ministries from the ground up
Connect leadership and support teams for maximum effectiveness
Grow and retain a strong volunteer base
Fund-raise with excellence
Credentials:
Certified DISC Consultant (personally trained by Lisa Allen, Executive Director of Ministry Coaching for Proverbs 31 Ministries via the Christian Coaching Institute)
Certified Human Behavior Consultant & Personality Profiling (via Uniquely You's Faith Based Training in Human Behavior Science and the Leadership Institute of America with Dr. Mels Carbonnel)
Certified Professional Coach (via Fowler-Wainwright International Institute of Professional Coaching)
Four time 'She Speaks' Graduate (A Proverbs 31 Training for Christian Speakers and Writers)
Certificate of Continuing Education: The Essentials of Dynamic Public Speaking (via Rockhurst University)
Certificate of Continuing Education: Social Media Marketing (via Rockhurst University)
Certificate of Continuing Education: Organizational Skills for the Overwhelmed (via Rockhurst University)
Various classes at Christian Leadership University. Monroe Community Collage, State University of New York at Fredonia
Experience:
Founder & CEO for The Art of Breakthrough (trademarked programs to "Equip Christian's On Purpose, For Purpose")
Speaker for various churches and organizations (including MOPS International, Celebrate Recovery, New Life, and Promise of Power)
Council Coordinator for MOPS International (Managing leadership teams from NY to PA)
Founder of The Webster Comfort Care Home (501c3 non-profit corporation for the terminally ill)
Founder of new ministry: Artists Global Impact
Therapeutic Art Teacher for numerous senior living facilities, homeschooling groups and continuing education programs
Volunteer Coordinator for ViaHealth Hill Haven Nursing Home and Health Related facilities
Air Force Military Veteran
Mission work in Honduras, England and New York
Communications:
Over 25 years of public speaking experience in ministry and corporate arenas
Published author in the MOPS International book, "Mom, You Make Everything Better"
Writing contest winner of the Thin Within magazine publication
Writing Team member for EncouragementCafe.com
Proficient in creative marketing and strategic funding for non-profits
If you are interested in booking Noelle for a coaching session, speaking engagement or training, please fill out the contact form here.